Welcome to Roof Repair Specialist
The award-winning and highly endorsed roofing contractor serving Tennessee homeowners.
We understand that a damaged roof can be a major source of stress and worry for homeowners, which is why we offer fast, efficient, and affordable roof repair services to help you get your home back to normal as soon as possible.
Our factory-certified team has the knowledge and expertise to fix any type of roof, including tile, asphalt, metal, and more. We use only the highest quality materials and the latest techniques to ensure that your roof is restored to its pre-damage condition.
We know that roof repair can be a complicated and delicate process, which is why we take the time to perform a thorough evaluation of the problem to develop the most effective and affordable repair solution for you.
And yes to make things easy for you we streamline the roof claims process by working directly with your insurance provider.
CONTACT US NOW FOR A FREE CONSULTATION AND LET THE ROOF REPAIR SPECIALIST RESTORE YOUR ROOF TO ITS FORMER GLORY!
Residential Roof Repair Services
We offer a full range of roof repair services, including: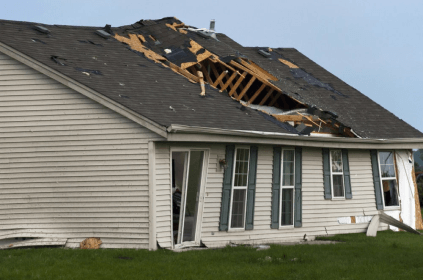 Storm Damage Repair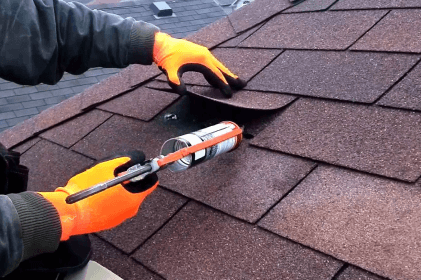 Roof Leak Repair
A leaking roof can cause serious damage to your home, including mold, mildew, and water damage. Our team will quickly identify and repair any roof leaks to prevent further damage and keep your home safe and dry.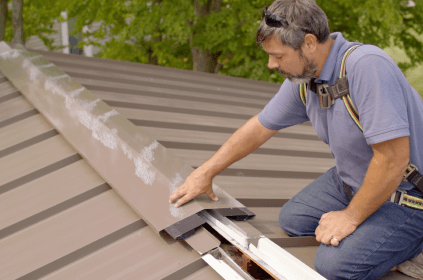 Ridge Caps & Vents
Proper ventilation is essential for your roof's health and longevity. We can repair or replace damaged ridge caps and vents to ensure that your roof is properly ventilated and functioning at its best.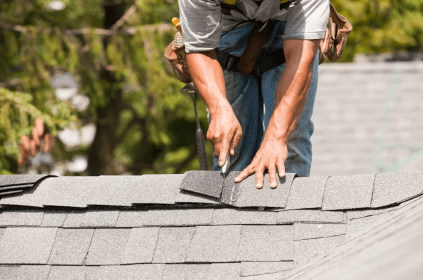 Shingle Repairs
Damaged shingles can compromise the integrity of your roof and leave your home vulnerable to water damage and other issues. We'll repair or replace any damaged shingles to keep your roof in top condition.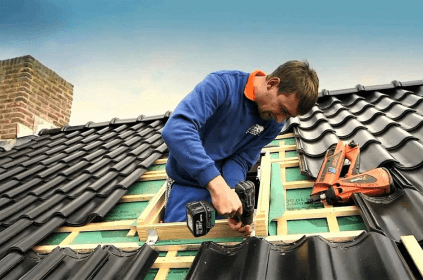 Roof Rebuilding
In some cases, a damaged roof may require a complete rebuild. Our team has the experience and expertise to rebuild your roof from scratch if needed, ensuring that your home is fully protected from the elements.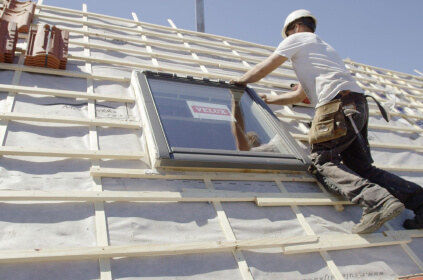 Skylight Patching
A damaged skylight can cause leaks and other issues, compromising the safety and comfort of your home. We can patch or replace any damaged skylights to keep your roof in top condition.
At Roof Repair Specialist, we believe that a good roof repair is about more than just fixing the immediate problem – it's about preventing future damage and ensuring the long-term health and safety of your home. That's why we take a proactive approach to roof repair, looking for other potential issues and taking preventative measures to extend the longevity of your roof.
FREE RESIDENTIAL ROOF REPAIR ESTIMATE FORM
Regular maintenance and inspections are vital to prevent costly repairs to your home's roof and other parts of your property. At Roof Repair Specialist, we have been serving Tennessee as a trusted roofing contractor for over 20 years. Our team of experts provides top-notch repair services, all backed by our job well done…guaranteed. 
We offer free inspections to determine the extent of damage to your roof and whether repair or replacement is necessary, so you can rest assured that you are only paying for the work that needs to be done.