Professional Roof Replacement Services for Your Knoxville Home
Is the thought of needing a roof replacement keeping you up at night? We understand the stress and worry that comes with such a significant investment. From the cost to the inconvenience, it can feel overwhelming. And to top it off, finding reliable residential roof replacement contractors to handle the job can be daunting, leaving you feeling uncertain and in the dark.
But fear not! There is a solution to make this process smoother and more manageable. Roof Repair Specialist – your trusted partner in residential roofing – has the professional expertise and experience to help you with all of your replacement needs.
We understand that your roof is an essential investment, and we're here to provide exceptional customer service and solutions tailored to your needs. So, whether you need a roof replacement or other roof related services, Roof Repair Specialist is the residential roof replacement contractor you can rely on in Greater Knoxville, TN.
Ready to give your home a reliable roof upgrade? Let Roof Repair Specialist take the stress out of the process.
Signs For Roof Replacement
A roof will only last typically for around 20 years, and that lifespan may be shorter if subjected to severe weather damage or lack of proper maintenance. As a responsible homeowner, it's crucial to be vigilant about the condition of your roof, as it serves as the first line of defense for your home. But how can you tell if your roof needs replacement?
Look out for these signs: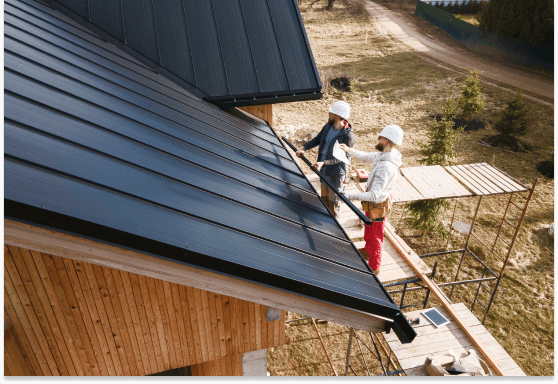 Extensive damage to multiple areas of your roof
Missing, cracking, curling, or blistering shingles
An aging roof that is over 20 years old or appears worn-out
Accumulation of shingle granules in your gutters
Active leaks inside your home
An unexplained spike in heating and cooling costs
Don't let a failing roof put your home at risk. Upgrade your roof confidently by choosing reliable Roof Repair Specialist for residential roof replacement. With our years of experience, we understand your home's unique needs and can provide customized solutions that fit your budget and timeline.
Get a Free Roof Inspection
Roof Repair Specialist offers the honest, reliable service you need to get the best roof replacement for your home. Contact us today or fill out our online form for a free estimate.
A Residential Roof Replacement Contractor You Can Depend On
Your roof is the foundation of your home. It's there to keep you and your family safe and protect your home from the elements. That's why you must hire a reliable residential roof replacement contractor with years of experience to ensure quality work and results.  At Roof Repair Specialist, we aim to make your experience with us comfortable and hassle-free. We'll guide you through the entire process, answering your questions, explaining your options, and providing professional workmanship that will stand the test of time.
With our comprehensive inspections, customized solutions, and clear communication, you can know that your roof replacement is in capable hands.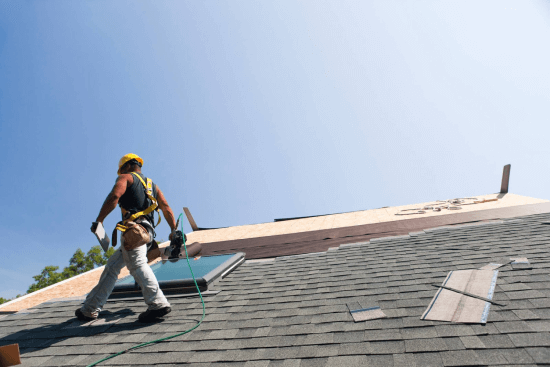 When you choose us, you can expect

Local Expertise
As your locally owned and operated roofing contractor in Knoxville, Tennessee, Roof Repair Specialist brings a personal touch to every project. Our responsive, detail-oriented approach and extensive local experience ensure exceptional service that exceeds expectations. With affordable solutions and a commitment to integrity, we are dedicated to providing the best roofing experience for our community.

Professional Installation
Our skilled team of experts excels in the best installation practices and working quickly and effectively with minimal disruption to your daily routine. We understand the importance of your time and strive to complete the job efficiently and to your satisfaction.

Quality Service
We believe in using only the best quality materials to protect your home, backed by comprehensive manufacturer warranties that ensure your investment is protected for the long haul. Our commitment to quality extends to every aspect of our work, ensuring your peace of mind and satisfaction.

Wide Options
We understand that every home is unique, so we offer many options to suit your needs. Our knowledgeable team can advise you on innovative products and technologies to enhance your home's performance. From popular asphalt shingles with various textures and colors to other options that meet your specific requirements, we have the expertise to guide you in making the best decision for your home.
Free Roof Inspection & Estimate
Our Roof Repair Specialist skilled and dedicated team can handle any issue impacting your roof — large or small. From leaks to roof repair, we're here for you. From the free roof inspection through heavy lifting, we'll make your roof repair experience as hassle-free as possible.